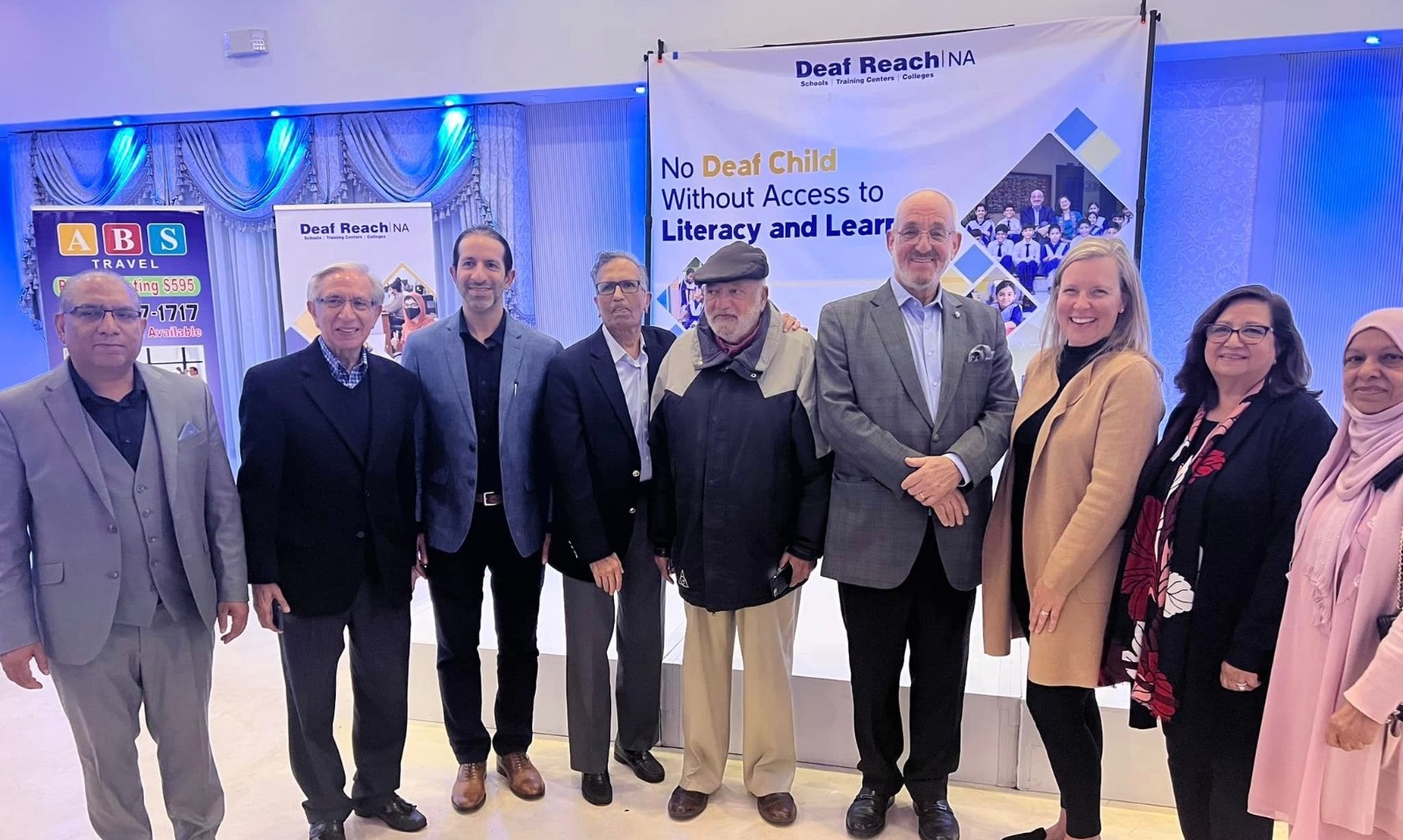 Hosted in honor of Richard and Heidi Geary, the event celebrated their significant contributions in reshaping the lives of countless Deaf children in Pakistan. 150 attendees enjoyed the excellent venue and food, which was hosted by valued friends of Deaf Reach, Mr, Abid Iqbal, Ms. Iram Awan, Mr. Saeed Hassan and Dr. Rizwan Naeem.
New York Senator Steve Rhoads added a distinguished presence to the dinner. The Senator not only commended the dedicated efforts of Richard and Heidi, but also presented them with Certificates of Appreciation from the New York Senate in recognition of their outstanding contribution.
Richard's presentation highlighted Deaf Reach's holistic approach and impact, and the expansion plans to sustain its efforts in ensuring that every Deaf child in Pakistan has access to literacy and learning.